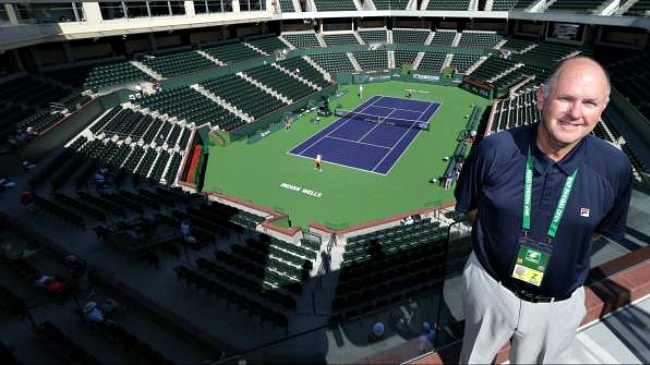 By Giulio Gasparin
It has been more than three weeks since the surprising announcement of Stacey Allaster came out, announcing her resignation from CEO of WTA, the leading women sports association in the world. Allaster has been a strong figure, being ranked among most powerful women in sport by Forbes, who made a big impact on WTA, leading the women's tennis to epochal changes, including the controversial expansion towards the Chinese market. Her resignation opened the doors to new possibilities, chances for another change in the direction towards the WTA is going.
This autumn has raised many questions once again on the calendar and other hot topics including the plans for a post-Williams era, that now more than ever seems to be close to happening. Serena Williams, even more than her older sister Venus, is a global star and arguably the most recognized women athlete on the planet: she is well known outside the world of tennis and all over the planet. She drives public interest and even her absence produces a massive amount of news all around the world, just as it happened with her decision to call it a season, skipping the WTA Finals of Singapore.
All of these problems have now fallen of the shoulders of Steve Simon, 60 year old Indian Wells tournament director. Many expected another woman to follow Allaster as the leader of WTA, but most of these seemed happy with the choice of the American, who ran successfully one of the most well-organized events of the tour, where this year the women's world number one made a comeback after 13 editions.
But promoting the whole tour is quite different from a single event. Nick McCarvel, freelance tennis journalist and WTA expert, is sure that his experience at Indian Wells will prove fundamental in his new position: "No doubt will the philosophy that Steve Simon used at the BNP Paribas Open be carried over to the WTA. He wants to be bold, aggressive, forward-thinking and modern. I think women's tennis needs that now more than ever. I think the biggest challenge he faces is revenue flow: Indian Wells is so fortunate to have Larry Ellison as an enthusiastic and well-off owner, but the WTA doesn't have that. I honestly think that securing a title sponsor has to be his No. 1 priority; the WTA needs that."
Allaster secured an increment of the prize money of about the 50% over the years she ruled the women's tennis and she seemed very popular among people in the industry as well as with players. In that regard, Simon is stepping into his new position strong of a widespread popularity. Top players like Maria Sharapova, Caroline Wozniacki and the already named Serena Williams have spent good words about him upon the news of his succession to the Canadian woman as CEO.
"He knows what fans want and he does a great job helping the players too," said Wozniacki. "He has the right business skills, player relationships and smarts to run this tour. The tour is already very successful and I'm sure it will be even more so now. I think he and Micky Lawler will make a great mixed doubles team."
A very similar opinion was expressed by Billie Jane King, the inventor, founder and first ambassador of a women's tennis association: "Steve Simon is the right person for the job, his track record is marked by success. He is thoughtful, respectful and he has excellent business judgement."
But are these credentials enough?
"Being popular with the players and media is important to start, but I think it's even more important to have a good relationship with tournament directors and the people that make up the tour from the inside," said McCarvel. "Players are going to respect Steve Simon because he respects them, which has been apparent during his tenure in Indian Wells, so now I think the task at hand is building a rapport with his former colleagues: tournament directors.
"Another aspect he has to be concerned with is what I call 'SOTAS': The State of Tennis After Serena. Honestly, the WTA knows that they are lucky to have one of the most well-known athletes in the world (who also happens to be an American, which helps) still playing on their tour at age 34. Along with getting that title sponsor and building relationships with the tournament directors, Steve Simon has to figure out what makes the WTA pop post-Serena. What is the SOTAS?! It's hard to know for the WTA, to be honest."
In that regard, Allaster launched the WTA Rising Star campaign, but its potential is all to be fulfilled yet, though undisputedly it is helping the majority of tennis fans to get closer to the new faces of the circuit. But is the whole of Stacey's inheritance to be preserved?
"Larry Scott and Stacey Allaster were huge for the WTA in a lot of ways, including equal prize money, the push into Asia and the pending deal to broadcast every single singles match on tour. I think that last bit, the broadcasting push, should be looked at carefully." Assessed McCarvel. "Is it a sustainable model for the WTA? More importantly, is it a sustainable model for tour-level tournaments, which are having a hard time balancing their books. In a lot of ways, I think this position is about taking over a fast-moving car and trying to drive it down the right roads, not necessarily increase its speed more and more.
"I do think Steve Simon will make an impact, yes. The WTA has cemented itself as the leading women's sports league in the world, but now I think it's about looking inward and figuring out what that means from a global standpoint. This isn't just an American or British or Australian-dominated tour anymore, it truly is global. Stacey Allaster went after Asia hard, and now Steve Simon needs to figure out how to take that and mould it into a truly global game."
There is definitely so much that Simon will have to work on, plan and shape into a long term strategy, so we cannot but wish him the best of luck for the sake of women's tennis.
Leggi anche: