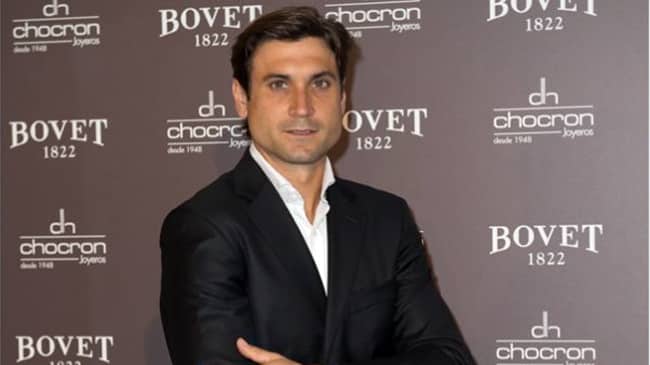 di Dario Pennino (Dp Sport Management)
Interview with Mr. Pascal Raffy, owner of Bovet 1822 and Dimier 1738
BOVET is an historical brand among the luxury watchmakers. Can you please tell our readers the origin and the story of it?
The history of the House of BOVET began in Canton, when Edouard BOVET arrived there with three timepieces that immediately gained favor with the Emperor of China, who thus became our House's first collector, followed quickly by the great dignitaries of his Empire, and later his entire people. Although BOVET encountered immediate worldwide success, China has always been an important market for our House. A number of enameled timepieces decorated with gems and pearls still exist in the Forbidden City, including one which is present in the central chamber. Since I have been majority owner, the House of BOVET has become a manufactory in its own right, particularly after acquiring DIMIER 1738 Manufacture de Haute Horlogerie Artisanale and the Dial Manufacture. The history and heritage of the House, like the identity and excellence of BOVET timepieces, immediately appealed to me when I was approached as a prospective buyer. What I knew then as a collector had already given me a very clear vision of the direction in which I wished to take the House, with the focus very much on the long term. To sustain the independence of the House through the vertical integration of our activities, in order to improve still further the quality and decoration of our timepieces, was one of my major objectives. Events allowed me to attain that goal more quickly than I envisaged. As a result, the House of BOVET today is in excellent health, with a structure and an organization allowing it to grow and develop a solid and sustainable future.
Why your watches are so special and which differences in terms of positioning and marketing compared to the others.
Our timepieces express uniqueness starting with their design, where beauty applied to fine watchmaking and its uncontestable integrity in perpetuating arts are still alive. A definition of what Luxury has to be. Consistency with our historic past while keeping our eyes focused on the future. The discretionary quantities which we manufacture, allow us to attain a quality of finish of the very highest standard without any compromises.
Which is you typical customer, and where around the world you sell the watches.
Bovet timepieces are for lovers of fine watchmaking collectors, and those who share our values regardless of all other considerations. Whether buyers or collectors of a unique timepiece, the BOVET customers share a sensitivity to uncompromising quality into the infinite detail. We have a very balanced global distribution network and have six Bovet Boutiques around the world and we are present today in more than 48 countries.
BOVET and David Ferrer: why this association, and why the tennis.
This association came naturally by my pleasure to play tennis and following my first meeting with David Ferrer who besides being one of the most consistent players in the top 10 ATP ranking is a person of many qualities that stand in line with the philosophy I have for BOVET. In 2007, I sponsored a friendly match which involved Raphael Nadal and David Ferrer. Our friendship with David has started that day. Except my admiration for the tennis player, David leads his career with determination and a long term vision. Its human values ​​require compliance. He is a man of word; his is also loyal and very faithful in his friendships.
Besides Ferrer, do you have any other ambassadors in the tennis, or other sports?
As for David Ferrer, it is a matter of human values and friendship that brings us together. I am a man of values and emotions as David Ferrer and Vicente Del Bosque who is a friend of the Bovet House. And like David, our meeting and relationship are older and completely independent from the marketing activities.
Do you think you'll increase the budget in the tennis, perhaps sponsoring ATP tournaments?
We are currently not planning to sponsor any other tennis players or ATP tournaments.
What the tennis can do more or differently compared the other industries/channels where you normally communicate?
Tennis is a sport that suits me particularly. The concepts of exchange and respect are very present whether opponents or partners with whom we play. It is this very notion of respect and human values that are fundamental within our link to the world of tennis and that we use in our communication strategy.
Does BOVET use publicity and social medias to communicate its commitment to the tennis? Of course, we communicate through different communication channels and use social media to create a closer relationship with our customers and tennis fans.
Dario Pennino
(DP Sport Management) *
* link alla pagina facebook
https://www.facebook.com/dpsportmanagement/
Leggi anche: